Home
Details

Written by

Super User

Category: Uncategorised
Hits: 5954
James Norton was very respected for his superb engineering ability and his integrity. An entrepreneur at the beginning of the motorized transportation era, he began the Norton Manufacturing Company in 1898 to produce bicycle parts. In 1902, the first Norton Motorcycle was built.

Five years later, a Norton ridden by Rembrandt Fowler won the first Tourist Trophy (TT).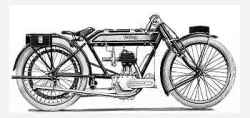 The Norton dominated the Isle of Man races from 1947-54. Known for performance, the motorcycle enjoyed worldwide demand. In the 1960's and 70's, the company produced the popular Norton Commando. The era of the vintage Norton motorcycle ended about 1977 with the demise of the British motorcycle industry. There have been attempts at revival and currently a motorcycle is being made under the marquee Norton.
Now days, the Norton motorcycle is familiar to many motorcyclists. Motorcycle restoration enthusiasts world wide seek vintage Nortons. They bring a respectable price in antique motorcycle trading circles.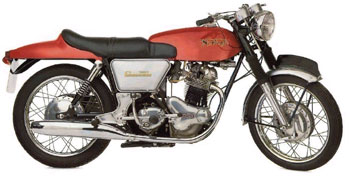 The website BritIron.com ,started mainly for Norton enthusiasts to discuss issues with knowledgeable people around the world, has hosted the free "Tech Talk" forum since 1998. Many of the regular visitors have been members for many years. Some of them are recognized experts in motorcycle restoration and maintenance and freely share their knowledge in the discussions. Since Norton is part of the same basic technology that was used on many British motorcycles of the era, the discussion forum has been expanded to include them. Some of the members own several different vintage British motorcycles. And they tinker on them as much as they ride them. It's in their blood.
"Most motorcyclists love to spend their Sunday mornings taking off the cylinder head and re-seating the valves." Donald Heather, director of Norton, 1957.